What's an acrylic mirror?
Acrylic Mirror is light weighted, which makes it easy to deliver and install. When it comes safety, acrylic mirror is given as preference in schools, hospitals, home with young children.
There are variety of materials from which mirrors can be made, glasses were the most known popular option, but nowadays acrylic is in the boom. Acrylic mirrors are highly durable and of high quality, that with the today's latest technology it can be molded up into some decorative master piece. Acrylic is much stronger with high resistance as compared to glass. Because of durability and light weight, it is also very low cost material, and does not require a lot of maintenance.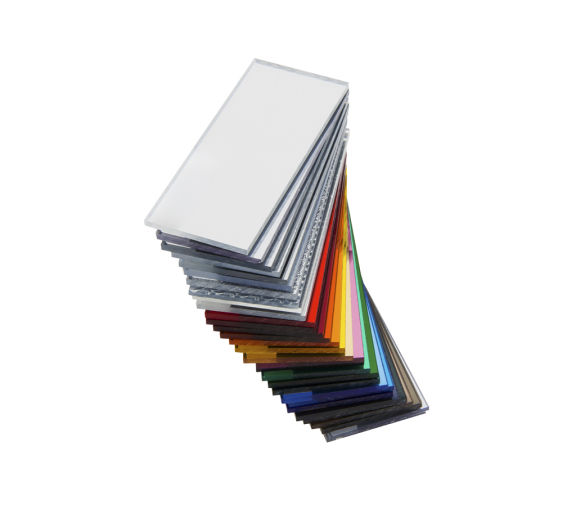 PLEXIGLASS SHEETS IN MIRROR
Clear mirror is stocked in 1/8″ and 1/4″ thick sheets, with sizes ranging from 24″ x 48″ to 72″ x 96″.
Color plexiglass mirrors are also available in variety of colors and sizes.
We also offer other plastic mirror formulations for applications such as:
Marine applications that are moisture resistant
Anti-fog coatings that will not fog when cold
First surface mirror with no ghost reflections
See through mirror that allows the darker room to see into the lighter room
Two-way mirror with heavier mirroring than see through offers
Abrasion resistant coatings typically used for high traffic installations
Plastic lettering for signs or wall applications
Shower/locker mirrors, and other decorative profiles
Our full length mirror can be used in a wide variety of applications, such as ballet rooms, exterior mirror for outdoor applications, safety mirrors for children, salon mirrors, and other general wall mounted unbreakable mirror. We can also mirrorize many other plastics, just ask!
We cut to size all acrylic sheets we sell, which saves on shipping costs since it offers a more economical means of packaging. To order, select the sheet that you want, enter a detailed cutting description into the textbox above the cutting instructions (if you need your order cut), and then select the button with the number of cuts you need. It's that simple!
Thickness tolerances are +/- 10% on acrylic sheets and can vary throughout the sheet.
1/8″ = .118″ = 3mm
3/16″ = .177″ = 4.5mm
1/4″ = .236″ = 6mm