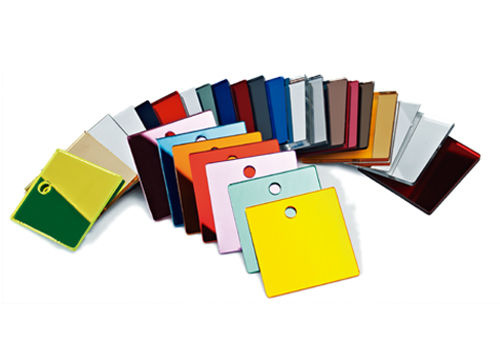 Acrylic mirror sheet, or Perspex mirror, is intended primarily for areas such as wall mirror stickers, display and point-of- sale, visual merchandising, store design, applications in the food service industry, and where safety requires the lightweight and shatter resistance of acrylic plastic sheet, such as hospitals, prisons, kindergarten, garden & toys mirrors around the home & school decor. Our acrylic mirrors are of the highest product quality available and offer impact strength of around 17 times greater than that of glass in equal sheet thickness, and are manufactured with the industry's toughest protective back-coating, It give a result of protection the acrylic mirror against scratching during general use and preparation.
Standard Size:One sided acrylic mirror: 1220*2440mm or 1220*1830mm accept customized size. Max. width 1280mm
Two way acrylic mirror: 915*1220mm.
Density: 1.20g/cm³
Thickness: 0.9mm-9.0mm
Color: silver, gold, red, blue, pink, purple and so on , accept customized colors.
Application: wall Mirror stickers, two sides mirror, two-way mirror, and can be with anti-scratch surface finished.