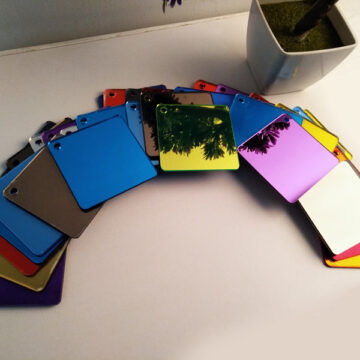 Acrylic lenses are typically produced through a process known as injection molding, which involves injecting hot liquid acrylic material into a mold to create a desired shape. Acrylic lenses are composed primarily of acrylic resins and are designed for use in a variety of applications, such as eyewear, optical lenses, and electronic displays.
Acrylic lenses are lightweight and highly resistant to breakage and scratches, making them a popular choice for sports glasses and safety goggles. Additionally, they are often used in applications that require clear, color-accurate lenses, such as medical instruments, scientific equipment, and cameras.
Due to their high refractive index, acrylic lenses are also often used to create lenses for optical devices such as telescopes, microscopes, and lenses for photographic purposes.
Overall, acrylic lenses are a versatile and useful material for a wide range of applications, providing high optical quality and durability at an affordable price point.