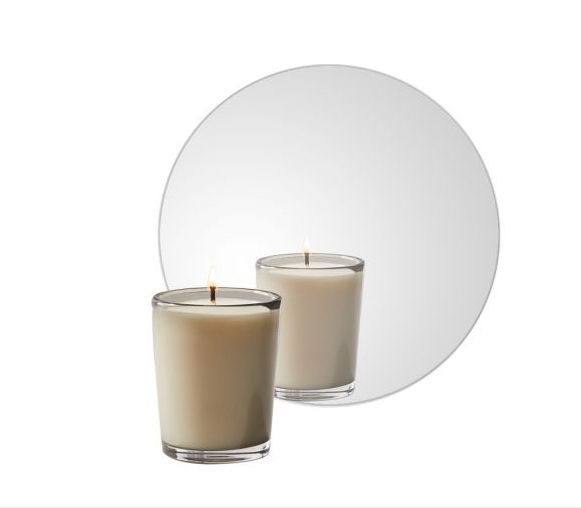 Our acrylic mirrors are made from high-quality mirror acrylic sheets, making them lightweight and durable. These beautiful acrylic mirrors are precision cut to shape and feature polished edges. Acme Plastics has a large selection of shapes like round, square, oval, hexagon, diamond, and star in stock. Acrylic mirrors are for indoor use only.
Acrylic mirrors are a popular alternative to traditional glass mirrors due to it's lighter weight and added durability. It is used in a wide range of applications and is also known as clear mirror and shatter-resistant mirror. Please note: solvents and other chemicals can damage acrylic mirrors.
Acme Plastics offers custom fabrication for a variety of plastic sheet materials. We specialize in laser cutting and digital UV printing and are always happy to work with you to meet your specific requirements.
Available Sizes:
4″ diameter
6″ diameter
8″ diameter
10″ diameter
12″ diameter
14″ diameter
16″ diameter
All mirrors are 1⁄16" thick with a matte gray back.