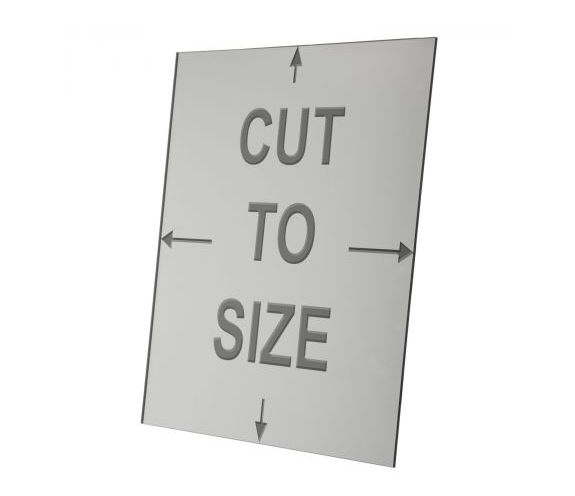 In order to keep acrylic products beautiful for a long time, it is necessary to regularly clean and maintain acrylic products, but it is necessary to know that the deformation of acrylic sheets and plexiglass sheets should also be considered during the processing and production process:
1. The thermal deformation temperature of the acrylic sheet is about 100 degrees, and the continuous use temperature should not be higher than 90 degrees.
2. Avoid scratches during processing.
3. During the installation process, a certain expansion space must be considered.
4. In order to avoid bending deformation, an acrylic sheet of appropriate thickness should be selected.
When using a large acrylic sheet plexiglass sheet, the thickness should be increased to prevent the sheet from sagging and deforming due to its own weight. Thermoforming can improve impact strength. For the type of acrylic product, choose an acrylic sheet with a suitable weight, neither too thin nor too thick, so as to avoid deformation of the sheet due to inconsistency with the product.
In addition, acrylic plate plexiglass plate products have many irreplaceable advantages of wood and metal display stands, such as light weight, various appearance processing methods, and good color display. Many customers like to use acrylic to customize product displays, but they often overlook the shipping element. Acrylic is relatively fragile compared to other materials, especially in China. Bumping and violent disassembly during transportation may cause damage to the display stand.
To export abroad, this is naturally by sea. Shipping by sea is slow, but more stable than trucking. Acrylic and plexiglass products are not afraid of humid air, but they cannot withstand collisions. Although we have taken into account the various situations that may be faced during transportation during the packaging process, there will still be some damage. Therefore, the usual practice is to express several sets of acrylic and plexiglass product display stands to customers each time they are delivered to compensate for the loss on the road, and do not make more compensation than when the customer receives a product complaint.