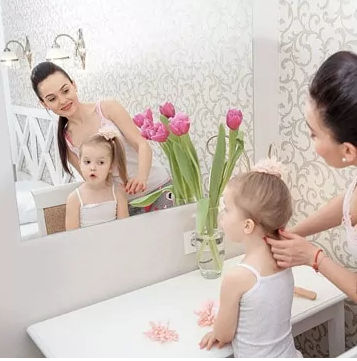 About Our Acrylic Mirrors
Acrylic mirrors (also known as glassless mirrors) are made from acrylic sheets that are metalized in a vacuum chamber and then treated with a tough coating. Here are a few fast facts about acrylic mirrors:
These mirrors are lightweight and strong, making acrylic mirrors an attractive alternative to glass mirrors in places where safety is a priority.
Acrylic mirrors offer 10 times the break-resistance of glass mirrors.
This type of mirror is a little bit flexible, making acrylic mirrors a great choice for DIY projects.
Acrylic mirrors are available in 1/4″ thickness, the most common mirror thickness.
Each custom acrylic mirror is cut exactly to your specifications at the time of your order, guaranteeing the quality and timeliness of your delivery.
Manufacturers differ slightly in their acrylic offerings, including standard sheets, width, durability, coatings and flexibility.
关于我们的亚克力镜子
亚克力镜(也称为有机玻璃镜)由亚克力板制成,亚克力板在真空室中进行金属化,然后用坚韧的涂层进行处理。 以下是关于亚克力镜的一些快速事实:
这些镜子重量轻且坚固,使亚克力镜子成为在安全优先的地方替代玻璃镜子的有吸引力的替代品。
亚克力镜的抗断裂性是玻璃镜的 10 倍。
这种类型的镜子有点灵活,使亚克力镜子成为 DIY 项目的绝佳选择。
亚克力镜子有 1/4″ 厚度可供选择,这是最常见的镜子厚度。
每个定制的亚克力镜子在您下单时都按照您的规格精确切割,保证了交货的质量和及时性。
制造商的丙烯酸产品略有不同,包括标准板材、宽度、耐用性、涂层和柔韧性。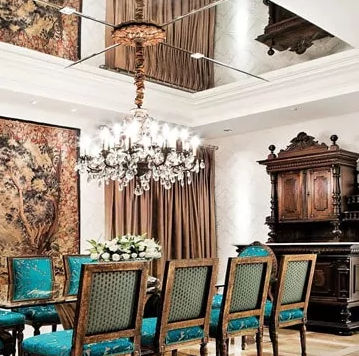 Where to Use Acrylic Mirrors
Acrylic mirrors are sturdy and flexible. While a glass mirror does provide superior reflection quality, an acrylic mirror is a good choice for certain instances.
Inside your shower
Inside vehicles including RVs and boats
Lockers and locker rooms
Outdoor areas
Promotional signs
Decorative surfaces
Daycares and schools
Stage sets
在哪里使用亚克力镜子?
亚克力镜子坚固而灵活。 虽然玻璃镜确实提供了卓越的反射质量,但丙烯酸镜在某些情况下是一个不错的选择。
在你的淋浴间
包括房车和船只在内的车辆内部
储物柜和更衣室
户外区域
促销标志
装饰表面
日托和学校
舞台布景
Acrylic Mirrors for Your Ceiling
Acrylic mirrors make a great choice if you want to install a mirror on your ceiling. Many people choose to install an acrylic mirror on their ceiling to make a small, dark room with a low ceiling appear to be brighter and more open. Standard glass mirrors, due to their weight, are not a good choice for installing on a ceiling. An acrylic mirror is much safer for ceiling installation. You can install a mirror on your ceiling using mirror mastic and clips for added safety.
天花板的亚克力镜子
如果您想在天花板上安装镜子,亚克力镜子是一个不错的选择。 许多人选择在天花板上安装亚克力镜子,以使天花板较低的小而暗的房间显得更明亮、更开放。 标准玻璃镜子由于其重量,不适合安装在天花板上。 丙烯酸镜子对于天花板安装更安全。 您可以使用镜子胶粘剂和夹子在天花板上安装镜子以增加安全性。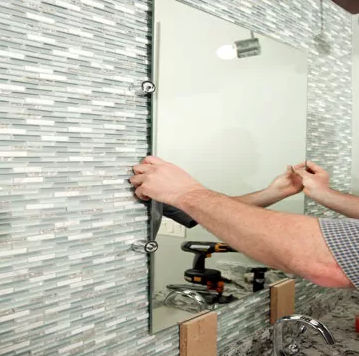 Acrylic Mirror Installation
You have several choices for installing your acrylic mirror. In general, you will need to be sure to install your mirror on a sturdy part of your wall (on studs if you can). Typically, we recommend that our customers use mirror mastic and either decorative clips or j-bars to install their mirror, for extra support.
lightweight wall mirror installation
Mirror Mastic:
Provides tight and permanent bond.
Perfect for DIY projects.
Can be used in high humidity areas (30° up to 100°F).
Environmentally friendly & low emitting material.
Decorative Clips:
Install on corners or sides of lighter weight mirrors.
Installation screws and anchors are included.
Come in three finishes: chrome, brass, and brushed nickel.
J-bars or L-bars
Used to support the top or bottom of a heavier mirror.
Available in three finishes: chrome, brushed nickel and brass
亚克力镜安装
您有多种安装亚克力镜子的选择。 一般来说,您需要确保将镜子安装在墙壁坚固的部分(如果可以的话,安装在螺柱上)。 通常,我们建议我们的客户使用镜子胶粘剂和装饰夹或 J 型杆来安装镜子,以获得额外的支持。
轻型壁镜安装
镜子乳香:
提供紧密和永久的粘合。
非常适合 DIY 项目。
可用于高湿度区域(30° 至 100°F)。
环保低排放材料。
装饰夹:
安装在重量较轻的镜子的角落或侧面。
包括安装螺钉和锚。
提供三种饰面:镀铬、黄铜和拉丝镍。
J 形杆或 L 形杆
用于支撑较重镜子的顶部或底部。
提供三种饰面:镀铬、拉丝镍和黄铜