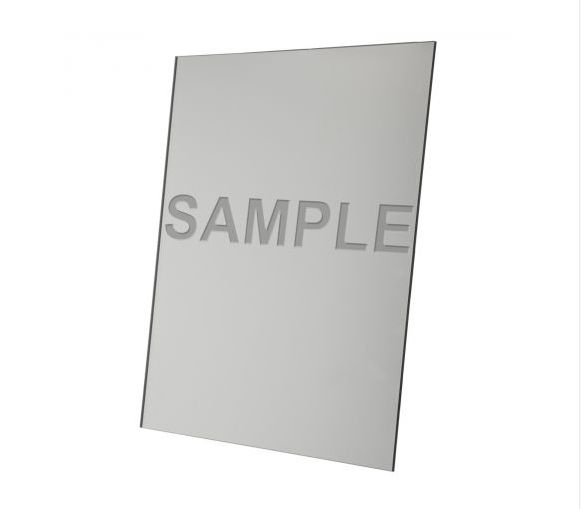 Acrylic Mirror Sheets are a light weight, flexible, shatter resistant alternative to traditional glass mirrors. Common uses include point-of-purchase, security, cosmetics, marine and automotive applications.
AULEN Acrylic Mirror Sheets come in a variety of colors, thicknesses and sizes.
AULEN has Sample Acrylic Mirror Sheets. Please note: Since acrylic mirror is flexible and not as rigid as glass mirror, it will need to be mounted on a solid frame or surface to avoid a distorted "fun-house" like reflection.