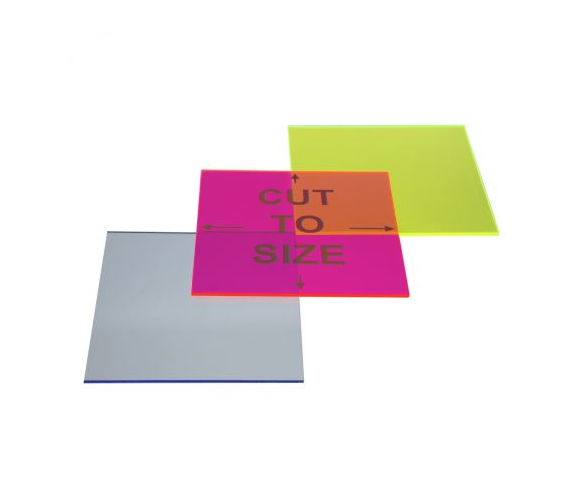 OVERVIEW of Plexiglass Sheet – Acrylic Sheets – CAST
CAST Acrylic Sheets -are offered in Clear, Black, White, Grey, Bronze, Blue, Red, Yellow, Green and more. Acrylic applications include: picture frames, store displays, furniture, shelving, windows, barriers, shields, replacement glass and aquariums. Clear Acrylic is optically transparent, unaffected by moisture, and offers a high strength-to-weight ratio, and can be easily heat-formed without loss of optical clarity. Prolonged exposure to moisture, or even total immersion in water, does not significantly effect its' mechanical or optical properties.
Note: This product is currently in high demand for for Pharmacy Windows & Protective Shields for coronavirus testing facilities.
Countertop Plexiglass Sneeze Guards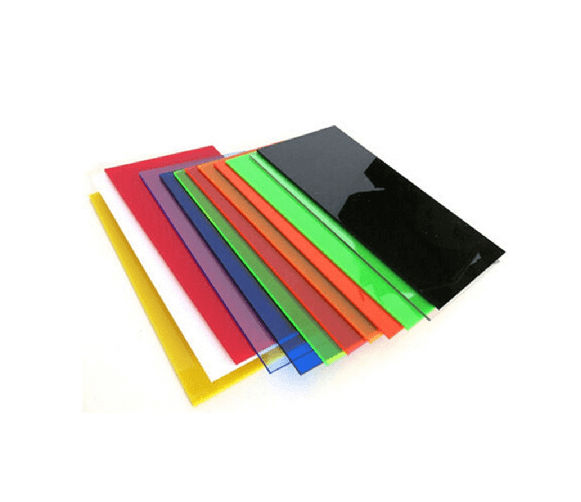 Why use CAST Acrylic verses EXTRUDED Acrylic ?
Continuous Service Temp: 180° F (Cast) vs. 230° F (Extruded)
Formability Temp: 340° F to 380° F (Cast) vs 210° F to 320° F (Extruded)
Cast acrylic has a higher molecular weight, therefore it will cut, drill and rout cleaner.
When machining cast acrylic, shavings will flake off whereas extruded acrylic shavings may gum up on the tool.
Cast acrylic also offers better glue-joint effectiveness and performs better in laser cutting.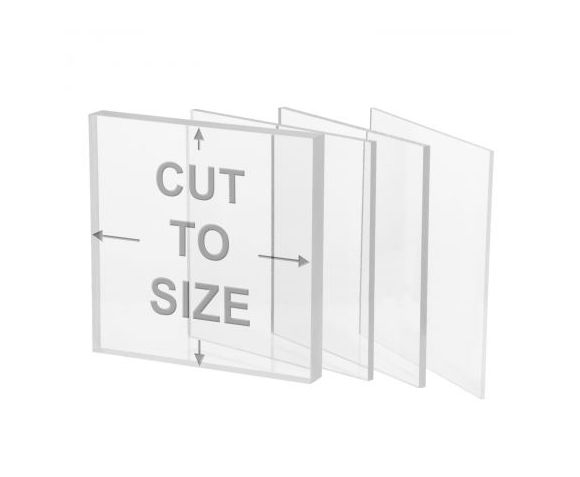 FEATURES AND BENEFITS of Plexiglass Sheet – Acrylic Sheets – CAST
Features of Cast Acrylic Sheets:
Plexiglass Cast Acrylic Sheets are 17 times stronger than glass !!
Economical transparent material that is easily machined & thermoformed
Sheets larger than 24″ x 48″ can be expensive to ship – Select the Smallest Sheet you can Use
Translucent = Light & Shadows can be seen through Sheet.
Transparent = Images can be viewed through sheet (like tinted glass)
Opaque = Neither light nor images can be seen through the sheet.
Note: .062″ Thick Sheets have a Maximum 48″ x 72″ Sheet Size and sold only with Paper-Masking